Electric Blue Tuxedo Playsuit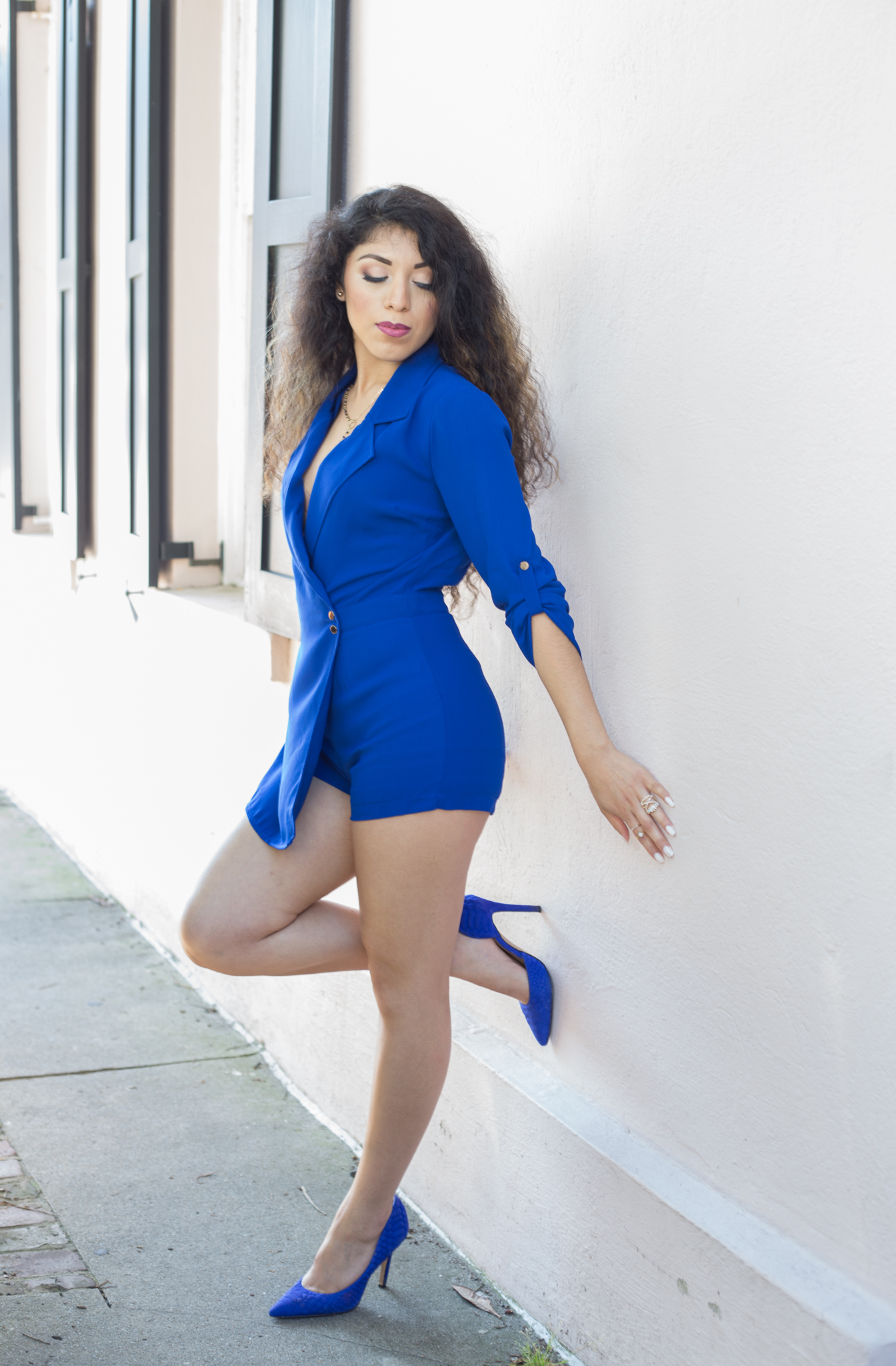 Electric Blue Tuxedo Playsuit
Our take on the classic playsuit, adding a tuxedo style front gives the illusion of a mini dress without you having to worry about pulling your dress all night. Shorts in the back & a hidden zipper, sleeves can be adjusted & snapped into 3/4th quarter length, makes it easy for you to step into comfort & effortless, class. View our Lookbook for another way to style this adorable piece.
100% Polyester, Hand Wash Cold, No Bleach, Hang to Dry
Model is wearing a size Small Playsuit.
Models Measurements:
Hips: 36 Waist: 27 Bust: 35
Tops: Small
Bottoms: 4-6